The Technical Council of the GSO Approves 680 Gulf Standards and Technical Regulations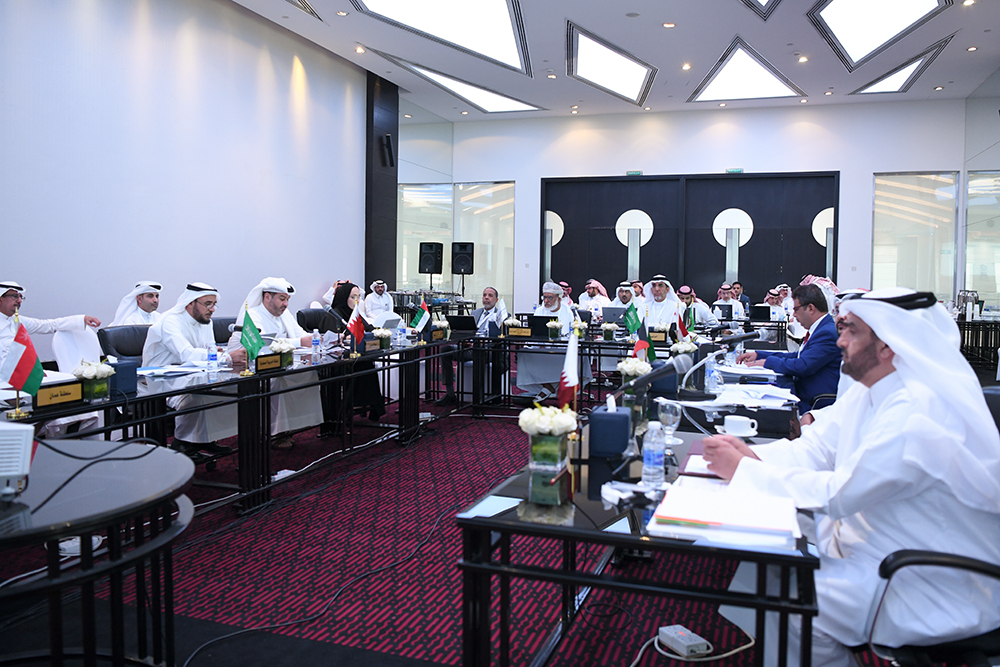 His Excellency Mr. Saud bin Nasser Al-Khusaibi, President of the GCC Standardization Organization (GSO), indicated that GSO Technical Council, in its fifty-second meeting, approved a new set of Gulf standards for a number of goods and products amounted to (653) Gulf standards.
GSO Technical Council also approved the adoption of (27) draft Gulf technical regulations and recommended that they are raised GSO Ministerial Committee for Standardization Affairs for endorsement as Gulf technical regulations.
Mr. Saud Bin Nasser Al-Khusaibi pointed out that the GSO Technical Council which was held in the city of Riyadh on May 12, 2022 under the chairmanship of His Excellency Dr. Saad bin Othman Al-Qasabi, Governor of the Saudi Standards, Metrology and Quality Organization (SASO) and Chairman of the current session of the Council. He added that the Council discussed a number of issues related to standards, conformity assessment, metrology and other issues. The Council also took a number of Resolutions  in support of the process of cooperation among GSO member states in the field of standardization, namely approval of the translation of (26) Gulf standards, as well as approval of the plans of the Gulf Standards Technical Committees for the year 2022, in addition to the adoption of criteria for the formation of the Gulf Technical Committees, and adoption of the translation of the technical work manual for standards – Participation of the concerned stakeholders in the development of Gulf standards/technical regulations.
His Excellency added that the Technical Council, which consists of Their Excellencies Heads of Standardization Bodies in the Member States, adopted the document of intellectual property rights for the documents, publications, products and services of GSO Standardization Organization (second edition), as well as adopting the Guide to Guidelines for Effective Participation in Electronic Meetings – Second Edition. He also welcomed the invitation of the United Arab Emirates to participate in the activities of the General Assembly of the International Organization for Standardization (ISO Week 2022), to be held in the United Arab Emirates during the period (19-23 September 2022).
His Excellency President of GSO Mr. Saud Al-Khusaibi, extended his thanks and appreciation to the members of GSO Technical Council for their active participation in the various activities of GSO, stressing the importance of partnership with national standardization bodies to achieve GSO mission in consolidating integration and interdependence among member states. He also expressed his thanks and appreciation to the Kingdom of Saudi Arabia represented by the Saudi Organization for Standards, Metrology and Quality (SASO) on hosting the meeting, and for the good reception and hospitality.
It is worthwhile mentioning that the outputs of the GSO Standardization Organization contribute to boosting basis and requirements of the Gulf common market by eliminating the technical barriers to trade exchange, and supporting the commercial and industrial sectors, and protecting consumers in the region from goods that do not conform to GSO standards.